Digital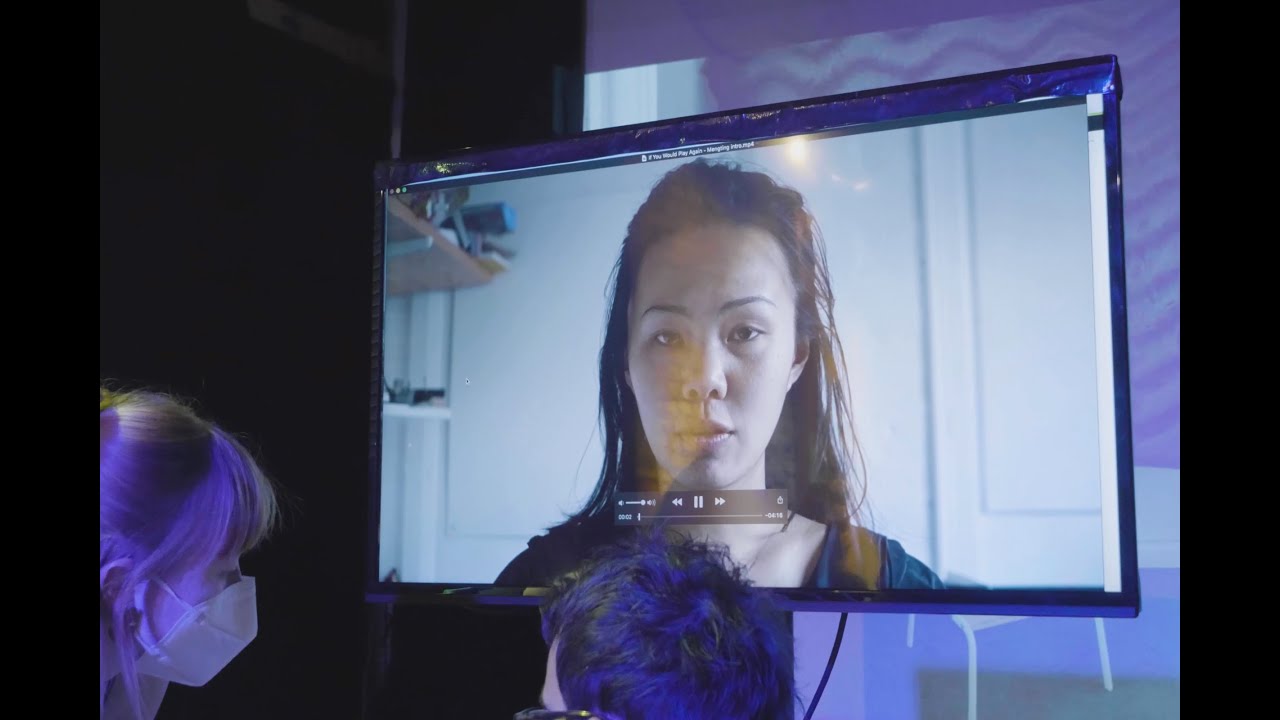 Sa. 07.08.2021
If you would play again (Trailer)
Imagine you're lost in someone's consciousness: a place where memories and dreams are intertwined, and boundaries between the physical and the virtual worlds are blurred.
Part immersive installation, part interactive performance, IF YOU WOULD PLAY AGAIN invites the audience to play a game without win or loss, and to promenade in a labyrinth of memory. By entering a multimedia installation, a group of audience is absorbed into the dream, the consciousness and the imagination of the performer. At the same time, the performer remains as a disembodied figure behind the screen, appearing in a series of surrealist and dreamlike cinematographic sequences.
What kind of new connections can be built between an audience and a performer who is physically absent? How does it feel when a virtual space permeate into our physical space? What would happen when the consciousness of the other leaks into our body?
The game-like structure aims to challenge the linear theatrical narrative convention, and plays with the dynamics between group and individual, liveness and absence, and freedom and responsibility. By introducing game design principles, the artist Mengting Zhuo continues to explore the role of agency in participatory theatre. In a choose-your-own-adventure game with multiple ending, how does a group make decision? Can every individual in a group have a voice and choose their direction?
IF YOU WOULD PLAY AGAIN is an international cooperation between Berliner Ringtheater and London-based performance maker Mengting Zhuo. The presentation in Berlin is the first iteration of the development of this production, which will proceed in the future in other cities.
Informationen

Das Video entstand im Rahmen der Offenen Probe von "If you would play again" am 7. August 2021 am Ringtheater. Das Format wurde durch das FLUGWERK initiiert und durchgeführt.
(c) Doggytastes – Hiroo Tanaka
Credits

Mit

Cristina Negucioiu, Mengting Zhuo

Inszenierung

Mengting Zhuo

Künstlerische Assistenz

Sunan Gu

Text

Mengting Zhuo & Ensemble

Dramaturgie

Dandan Liu

Bühne

Prapatsorn Sukkaset

Licht

Timo von der Horst

Ton & Video

Juha Hauska

Fotos

Toni Petraschk

Video

Hiroo Tanaka

Idee und Umsetzung

Flugwerk e.V.